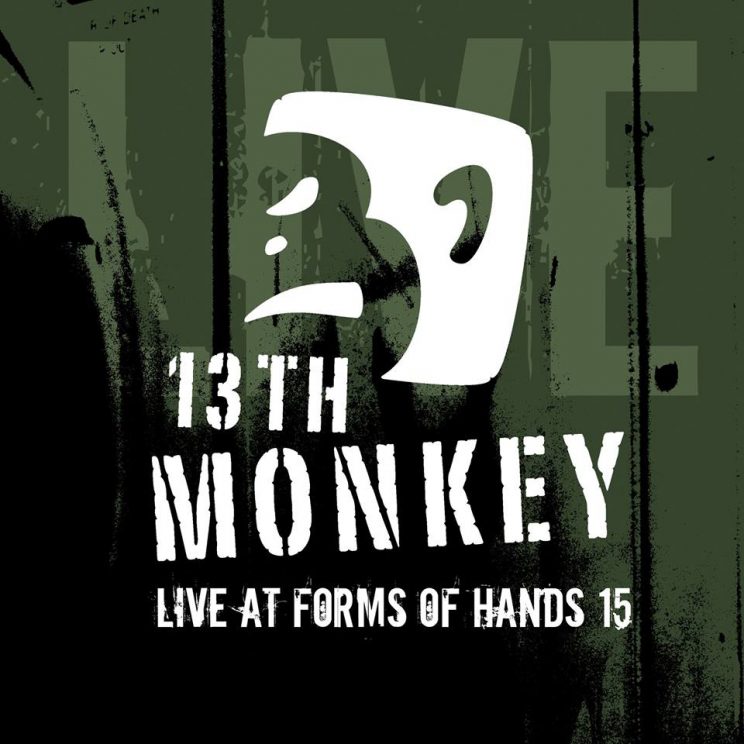 HANDS, das Label auf dem wir unsere beiden Alben veröffentlicht haben, hat vor kurzem als ersten Digital only Release 13th Monkey "Live at Forms Of Hands 15" veröffentlicht. Das Album mit dem kompletten Mitschnitt des Forms of Hands 15-Sets als Einzeltracks und Mix ist über Beatport, Junodownload, iTunes, Google Play, Amazon und auf vielen weiteren Downloadplattformen erhältlich.
Offizieller Release-Text:
13TH MONKEY . Live At Forms Of Hands 15 . digital album. HANDS DIG001
Happy birthday, monkey! Thedi and Harm started the monkey business in 2006, with an emphasis on powerful live appearances with spontaneously reworked variations of their tracks. That said, their studio albums "Redefining the Paradigm of Bang" (HANDS D142) and "Return of the Monkey" (HANDS D167) were also met with enormous recognition in 2009 and 2011.
Nevertheless, a live album seems most appropriate to the 13th Monkey sound and intention, and will sweetly shorten the wait for their next studio opus. This digital only album features a full live set with a mixture of tracks from both albums, plus a couple of rare compilation tracks, in the uniquely rendered way of their show at the annual HANDS label festival FORMS OF HANDS in Bönen on 25th April 2015.
All tracks were written and performed by 13th Monkey, mastered by Chaos Compressor Club, layout by Nicola Bork.
Tracklist:
1. Furik Sul
2. Kryophaze
3. Cedera
4. Mister 29
5. Kinetik Thrills
6. Monkey Bites
7. Live at FORMS OF HANDS 15 (one track mix)
HANDS, the record label which released our two albums, recently made their first digital only release debut with 13th Monkey "Live at Forms Of Hands 15". The album includes the complete recording of the Forms of Hands 15-set as single tracks and a one track mix is available through Beatport, Junodownload, iTunes, Google Play, Amazon and many more.