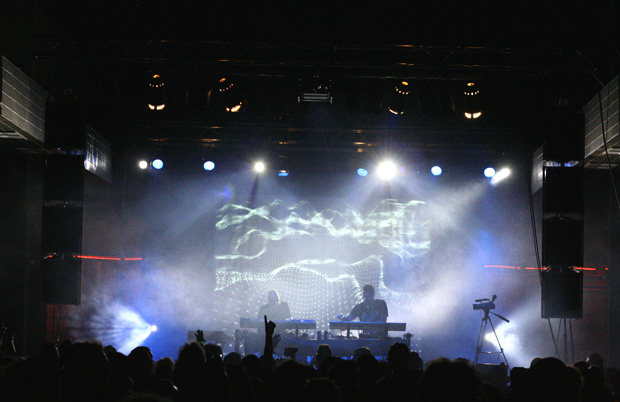 1000 Dank an das fantastisch abfeiernde und tanzende Publikum beim 13th Monkey-Auftritt im Werk II beim WGT 2011! Ein grandioses Erlebnis! Hier die Trackliste unseres Sets welches wir leider nicht mitgeschnitten haben:
– Modpitch
– Kryophaze
– Cedera
– Mister 29
– Re:Thrilled
– Monkey Bites
Und hier noch ein Video – Mister 29 live im Werk II beim 20. WGT in Leipzig – recorded von ebmfanatics:

Das Live-Video und die Visuals im Hintergrund stammen übrigens von Mike Erkau und Andreas Frieser, die vor Ort für die visuelle Untermalung sorgten!
1000 thanks to the fantastic partying and dancing audience at the 13th Monkey show at Werk II at WGT 2011! A fantastic experience! Here is the tracklist of our set that we sadly did not record and also a video – Mister 29 live at Werk II at the 20th WGT in Leipzig – recorded by ebmfanatics.
BTW: The live-video and the visuals in the background were made by Mike Erkau and Andreas Frieser who were responsible for the visual support at this show!