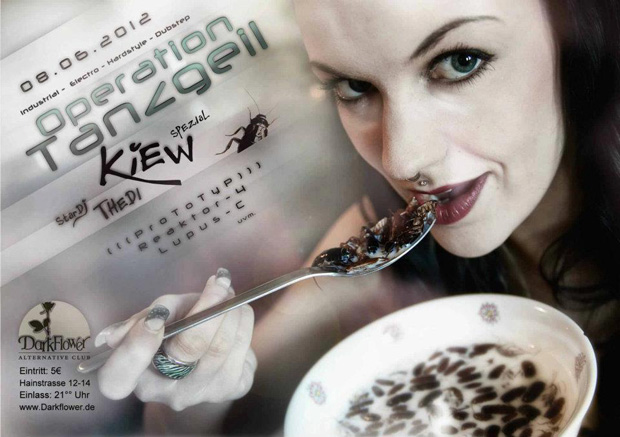 Am Freitag, den 8.6.2012 findet im Dark Flower in Leipzig wieder die Operation Tanzgeil statt – diesmal mit 13th Monkey-Member Thedi an den Reglern, der euch zusammen mit den Resident-DJs Prototyp, Lupus-c und Reaktor-4 feinsten Industrial, Dubstep, Hardstyle, TBM, Industek und Electro auf die Ohren geben wird!
Den zweiten Floor wird das Coreperation Project (Da Pill, Sacrifice und Gast-DJ Psychokid) mit Dutch Mainstyle Hardcore, Gabber und Oldschool Classics beschallen!
OPERATION TANZGEIL
Freitag, 08.06.2012 – 21h
Dark Flower
Hainstr. 12-14
04109 Leipzig
DJs:
Operation Tanzgeil:
ProToTyP
Thedi (13th Monkey / All About / Global Noise Movement)
Lupus-c
Reaktor-4
Coreperation Project:
Da Pill
Sacrifice
Psychokid
FB Eventlink: KLICK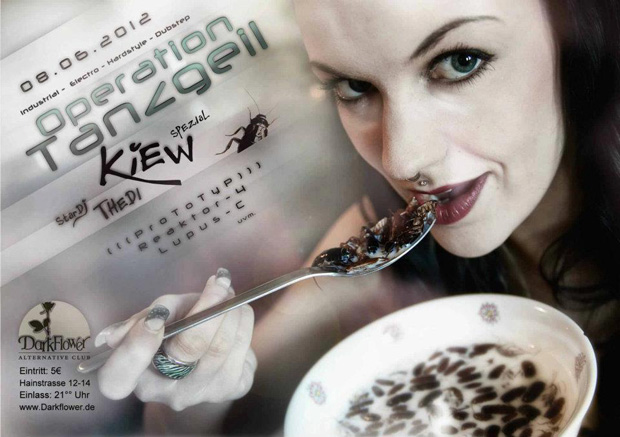 On friday, June 8th 2012 the Operation Tanzgeil will happen at the Dark Flower in Leipzig – this time featuring 13th Monkey-member Thedi at the decks, who will noise your ears with the finest industrial, dubstep, hardstyle, TBM, industek and electro together with the resident-djs Prototyp, Lupus-c and Reaktor-4.
On the second floor: dutch mainstyle hardcore, gabber and oldschool classics presented by the Coreperation Project (Da Pill, Sacrifice and guest dj Psychokid)!
OPERATION TANZGEIL
Friday, 08.06.2012 – 21h
Dark Flower
Hainstr. 12-14
04109 Leipzig
Germany
DJs:
Operation Tanzgeil:
ProToTyP
Thedi (13th Monkey / All About / Global Noise Movement)
Lupus-c
Reaktor-4
Coreperation Project:
Da Pill
Sacrifice
Psychokid
FB Eventlink: CLICK