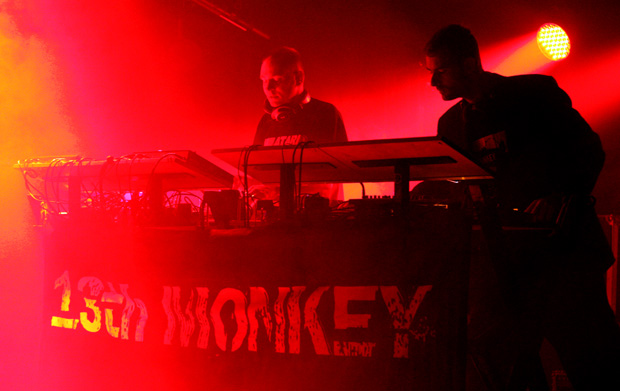 13th Monkey spielen am Sonntag um 17.55 Uhr im Werk II beim WGT in Leipzig. Hier der komplette Timetable für diesen Tag im Werk II:
Sonntag, 12.06.2011, WGT Leipzig
Werk II Halle A
16.30 Uhr Einlaß
17.00 Uhr Moctan (D)
17.55 Uhr 13th Monkey (D)
18.50 Uhr 100blumen (D)
19.45 Uhr Noisex (D)
20.50 Uhr Marita Schreck (D)
21.55 Uhr Alter Der Ruine (USA)
23.00 Uhr Esplendor Geometrico (E)
13th Monkey will play 17.55h on sunday at Werk II at the WGT in Leipzig. Find the complete timetable for that day at Werk II here!