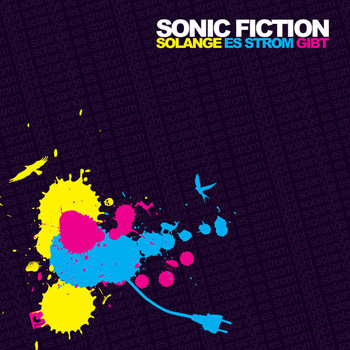 Das Sonic Fiction-Kollektiv hat das dritte Release auf dem hauseigenen Label rausgehauen. Auf der Mix-CD ist eine bunte Auswahl an Sonic Fiction- und Gast-Künstlern, die in den letzten zwei Jahren in die zahlreichen Parties involviert waren, zu finden. Vertreten ist natürlich auch 13th Monkey – das Projekt der beiden SF'ler Harm und Thedi – und zwar mit dem SF-Mix von Mister 29. Beziehen könnt Ihr die Scheibe für feiertaugliche 8 Euro direkt über die Sonic Fiction-Webseite oder bei uns im Webshop!
Die komplette Trackliste:
01. Kopfthema – Kings
02. Interelektrika – Melodica
03. Patlac – Heartstrings (zdar light's shining eyes edit)
04. Hanz S. – String Theory
05. Thompson & Kuhl – Raumfahrer
06. Second Floor – Free Entry
07. Wagner & Großmann – Morning Dew
08. Erich von Strohhalm – Richtige Entscheidung
09. Soma Load – Phly High (recorded live at A.R.M. on 17.04.2009)
10. Miss Napalm – Asskickin' Fingerlicking
11. Harm – Dual Core
12. 13th Monkey – Mister 29 (SF-Mix)
13. Für Immer und Schlimmer – Schwarz ist gleich Weiß
The Sonic Fictioncollective self-released the third record on the in-house label. Compiled on the mix-cd you will find a varied mixture of Sonic Fiction and guest artists that were involved in the parties in the last two years. For sure 13th Monkey – the project of the two SF-members Harm and Thedi – is also included on this cd: Mister 29 (SF-Mix). You can buy the record at our webshop!