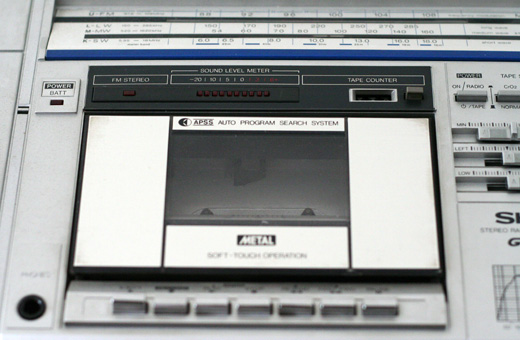 Back at home from an absolute fantastic Elektroanschlag 11 weekend! Photos of the festival and the 13th Monkey Set will be posted in the next days – as a start here is my playlist of my dj set at the warmup party at the Villa Bar:
Playlist Thedi @ Elektroanschlag 11 Warmup 25.03.10 Villa Bar Altenburg
01. Mono-Amine – Democracy Is A Dying Giant
02. Imminent – Teskede
03. Monokrom – Wiz Ga-Wiz
04. Matter – Gesture
05. Exocet – Aegade Järjestus
06. The PCP Principle – Tension Point
07. Tymon – Desolation
08. Satronica – Life Blood Pain Death (Tymon Remix)
09. KiEw – Stille/Stimme
10. Dolphin – Soul Cannibal
11. The Kilimanjaro Darkjazz Ensemble – Lead Squid
BTW:
For your touristic pleasures I recommend the Altenburg island zoo (also a perfect sample source – especially the Cröllwitzer turkey hen and the Höcker goose are always willing to deliver some very special sounds), for your culinary pleasures you should try out Cafe Domizil – great breakfast (which is also served in the early afternoon) and some very tasty in-house made tarts and cakes . Everything else to be happy you will get directly at the brewery-Tenne at the Elektroanschlag – next time in 2011.